Providers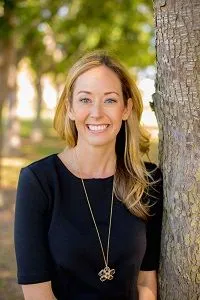 Melissa LeMay Bachman, ND, MSN, APRN
Reno, NV Naturopathic Doctor and Family Nurse Practitioner
Reno Health Institute
Melissa Bachman is a Family Nurse Practitioner and a Naturopathic Doctor that specializes in integrative and functional medicine. With training in both western medicine and natural therapies, she has a comprehensive and unique perspective on health and wellness. She believes there is a time and place for everything, and often combines the best of both worlds, integrating conventional medicine with evidenced-based natural approaches, to achieve optimal health.
Dr. Bachman helps her patients restore their health by addressing the root cause of their symptoms. She takes a special interest in women's health and hormone balance; including PMS, perimenopause and menopause, PCOS, fertility, and thyroid function. She orders comprehensive testing from both routine and functional medicine labs to thoroughly investigate the root cause of the problem. Often starting with optimizing gut health and nutrition, Dr. Bachman utilizes evidence-based natural treatments including nutrition, lifestyle medicine, vitamin and mineral supplements, herbal medicine, and bio-identical hormone therapy to create a complete medical wellness approach to help patients restore their energy, mood, and vitality.
Education
Melissa Bachman was born and raised in Reno, Nevada. She attended the University of Nevada, Reno, where she earned her bachelors in psychology. She has a masters and bachelors degrees in nursing from Azusa Pacific University , where she earned the prestigious 'Outstanding Graduate' award. She completed a five-year, accredited, residential doctorate program in 2013 at Bastyr University and passed extensive licensing exams to become a Naturopathic Doctor . She has completed additional training through the Institute of Functional Medicine. She is licensed as an Advanced Practiced Registered Nurse (APRN) in Nevada, and as a Naturopathic Doctor (ND) in California, as Nevada does not yet have a licensing board for NDs. She enjoys bridging the gap between conventional and alternative medicine for Nevada residents.
Certifications, Professional Affiliations, & Service
She is certified by the American Academy of Nurse Practitioners (AANP) and the American Nurses Credential Center (ANCC). She is a member of the AANP, Nevada Advanced Practices Nurses Association (NAPNA), the California Naturopathic Doctor's Association (CNDA), and the Institute of Functional Medicine (IFM).

When not in the office, she enjoys being a wife and mother to two young daughters, and spending time outdoors.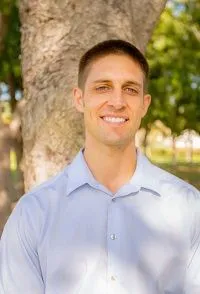 Chad Bachman, OMD
Reno, NV Acupuncturist
Reno Health Institute
Chad Bachman is an Oriental Medicine Doctor (OMD) specializing in pain management. He graduated from Bastyr University with a masters in Acupuncture and Oriental Medicine and a bachelors in Natural Health Sciences. Before becoming an Acupuncturist, he practiced as a licensed massage therapist for five years, specializing in sports massage and rehabilitation. He attended the University of Nevada, Reno, where he studied engineering before discovering his passion in Chinese Medicine.
Special Training
Upon completion of his formal training in the United States, he traveled to the Shanghai University of Traditional Chinese Medicine and Chengdu University of Chinese Medicine in China, where he received certificates of Advanced Studies in Acupuncture and Chinese Herbal Medicine. He learned specialized techniques for pain reduction, fertility promotion, and gastrointestinal concerns. He completed advanced training and is certified in Acupuncture Injection Therapy (AIT) for pain management.
Certifications & Licensure
He has undergone extensive national and state board examinations to become nationally board certified, a Diplomate of Acupuncture and Oriental Medicine (Dipl.Ac.O.M., NCCAOM) , and licensed in the states of Nevada, California, and Washington. He has founded and grown two practices in both Seattle and San Diego, before returning to his hometown of Reno.
Specialties
Chad Bachman, OMD, takes a special interest in pain management. He utilizes many different techniques to alleviate pain, including cupping, electro-acupuncture, infrared heat therapy, Gua sha, deep tissue and Tuina massage. He is also one of the few acupuncturists in Nevada with specialty certification to offer Acupuncture Injection Therapy (AIT). He provides pain management solutions for many common musculoskeletal conditions such as back pain, neck pain, knee pain and other joint pain, rotator cuff injuries, tennis elbow, strained muscles, plantar fasciitis, nerve pain or neuropathy, and sciatica. He also enjoys treating a wide range of other conditions with Acupuncture and Chinese herbal medicine, including but not limited to: digestive complaints, headaches and migraines, hormonal imbalances, fertility challenges, stress, anxiety, and insomnia.
When not in the office, Chad enjoys being active outdoors, and spending time with his wife and their two young daughters.
Chad is an in-network provider with most major insurance companies. Click HERE to learn more.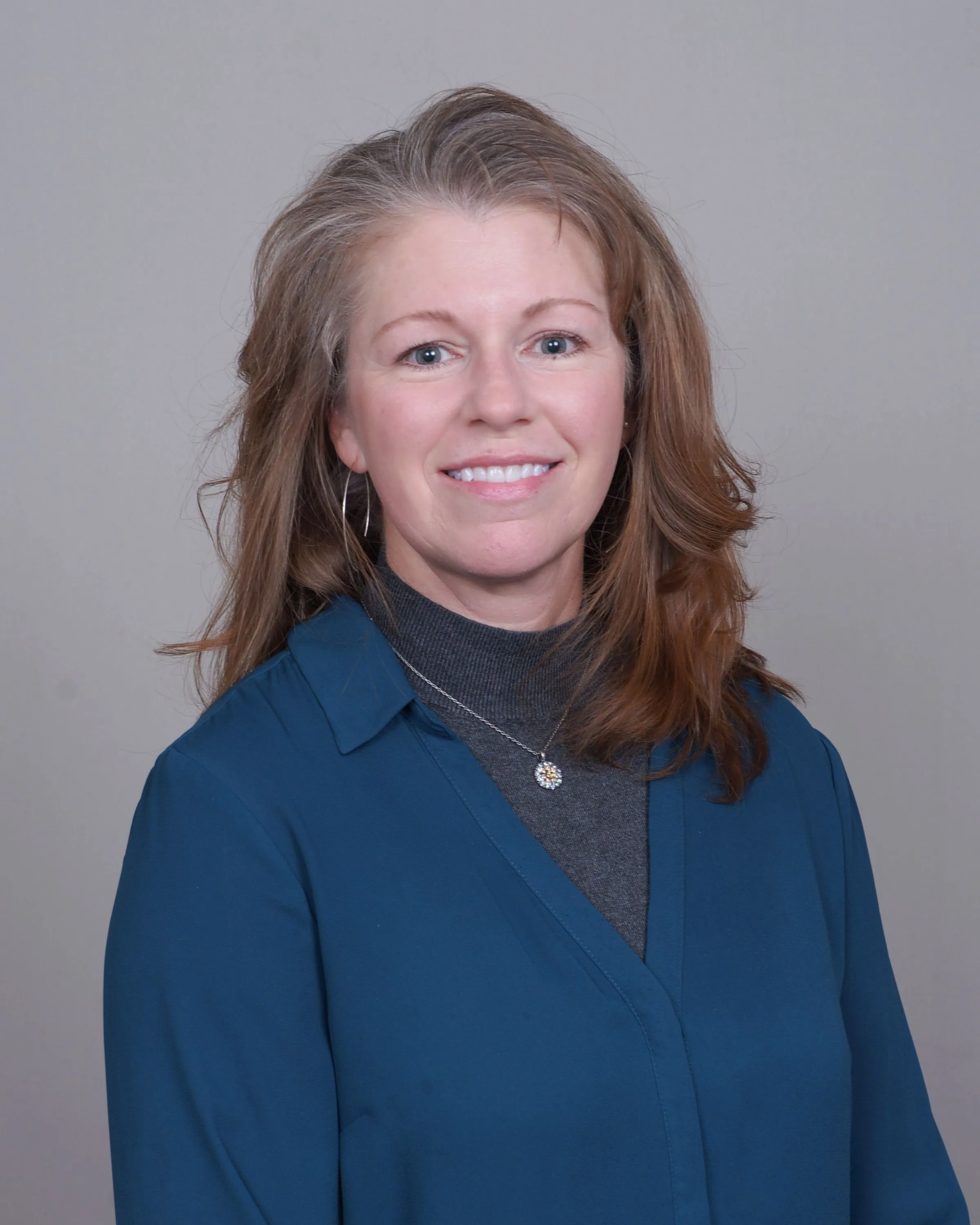 Christine Mahone MSN, FNP-C, CCM
Primary Care, Endocrinology, Weight Loss
Reno Health Institute
Christine Mahone is a Certified Family Nurse Practitioner (FNP-C) and chose to focus on Endocrinology early in her career as a provider. With the Endocrinology focus Christine soon realized that a person's primary condition is not the only part of the person that requires attention. Treating the whole person, not the disease process, is ultimately more beneficial, providing better outcomes and health longevity.
She takes a special interest in thyroid issues such as Hashimotos and Graves disease, diabetes and pre-diabetes, bio-identical hormone replacement therapy for men and women, adrenal problems, osteopenia and osteoporosis, and resistant weight loss.
She also provides general primary care, using an integrative approach: incorporating nutrition, lifestyle medicine, and evidence-based nutraceutical supplements and/or prescription medications when needed.
Education
Christine is a proud Native Nevadan. She completed her undergraduate degree at the University of Nevada, Reno receiving her Bachelor of Science in Nursing Degree. Christine practiced as a RN for over 20 years primarily in acute care, outpatient cardiology, outpatient endoscopy and case management. These years of service provided Christine with a strong foundation of patient care while being an active listener and interviewer that assisted her in creating a customized treatment plan for the patient.
Christine completed her Master of Science in Nursing Degree at the University of Phoenix. Her preceptor hours were completed in Washoe County with a focus on community health groups. She was introduced to Integrative Medicine during these training hours and learned to incorporate those methods into her daily patient practice.
She is licensed to practice as an Advanced Practice Registered Nurse (APRN) in Nevada and Texas with California licensure to be approved in 2023.
Certifications, Affiliations & Service
Christine is certified by the American Academy of Nurse Practitioners (AANP). She is a member of the AANP, Nevada Advanced Practice Nurses Association (NAPNA), American Association of Endocrinology (AACE) and Sigma Theta Tau International.
When not in the office Christine enjoys time with her beautiful family, going to UNR sporting events, Vegas Knights games, outdoor activities of any kind and most of all traveling.